Robin Matthews is professor at universities in London and Moscow; consultant with international companies; writes on business, economics; and finance: creative imagination techniques in management.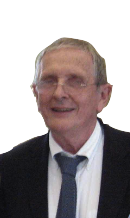 Stoking the nuclear stove
You could say that our leaders are playing games between themselves, for sport; wanton boys to others who just want to to be in peace. Or you could say that they are expressing on a big scale, species aggression, inherited from evolutionary millenia. Probably both.
---
Please leave your comments here.
Back