Robin Matthews is professor at universities in London and Moscow; consultant with international companies; writes on business, economics; and finance: creative imagination techniques in management.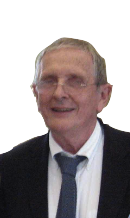 BORIS REGNAT
We are so susceptible to words and cannot trust our instincts
It's a pity that we are so easily lied to, and lie to ourselves.
Adapting what Oliver Sacks said about aphasiacs;
We cannot lie to them. They cannot grasp words, and so cannot be deceived by them; but what they do grasp, they grasp with infallible precision, namely the expression that goes with the words, that total, spontaneous, involuntary expressiveness which can never be simulated or faked, as words alone can, all too easily . We recognise this with dogs, and often use them for this purpose – to pick up falsehood, or malice, or equivocal intentions, to tell us who can be trusted, who is integral, who makes sense, when we – so susceptible to words – cannot trust our instincts.
Aphasiacs, wrote Sacks, understand without words, what is authentic or inauthentic.
Adapting Sacks' words to Bojo
His smirks, his grimaces, histrionisms (sic), false gestures, false tones and cadences, shifty looks, ring untrue. In response to glaring, even grotesque, incongruities and improprieties, undeceived and undeceivable by words, Sacks' aphasiac patients, laughed uncontrollably.
But with Bojo it may be more than a laughing matter. Borrowing from Empson's poem, Reflection from Anita Loos, No one is so secure he does not need to climb/We can't go on laughing all the time.
Bojo's insecurity is barely hidden under his sense of entitlement. Now that his mates, anticipating Brexit, have stashed their wealth abroad, the poor and their children, the homeless, and, if they are poor, the needy, the injured, the sick, the old, will be shafted, if the worst happens on the 12th .
No laughing matter. I can't believe he's a happy man.
We draw on too narrow a gene pool for figureheads. The media, and parliament are colonised by smooth talkers from Oxbridge public relations training programmes like PPE. Many labour MP's, will be happy to get rid of Mr Corbin and get back onto the corporate revolving door. Mr Corbin's character issues seem relatively mild; decency, perhaps obstinacy, perhaps tired by abuse.
I have borrowed phrases from Oliver Sacks essay, The President, in The Man Who Mistook His Wife for a Hat.
The nickname Bojo was coined by Private Eye. I looked up the definition. Bojo, masculine means bulge in the sense of something sticking out.
You might like to check out the following; Sacks, Oliver. The Man Who Mistook His Wife for a Hat. Picador Classic. p. 87. Pan Macmillan. Kindle Edition.
And
Empson, William. The Complete Poems of William Empson. Edited with Introduction and Notes by John Haffenden. Reflection from Anita Loos. p.89. Allan Lane. The Penguin Press.
And
Wren-Lewis, Simon. The Lies We Were Told . Bristol University Press. Kindle Edition.
---
Please leave your comments here.
Back