Robin Matthews is professor at universities in London and Moscow; consultant with international companies; writes on business, economics; and finance: creative imagination techniques in management.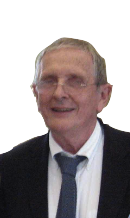 PROFESSOR ROBIN MATTHEWS
Education and Appointments
BA (Sheffield University), MSc(Econ) (London School of Economics), Dip(Ed), D.Litt. (RANE),FRSA.,
President International League of Strategic Management and Assessment (2004 - ).
Recognized University Teacher by the Russian Ministry of Education. Professor Kingston University/nowEmeritus (1996 -);
JMKeynes Professor of Management, Moscow School of Social and Economic Sciences, Moscow Russia (2001-) and Visiting Dean (2008-)
Professor Director of Studies, London School of Commerce Doctoral Programme (2012-).
Fellow Royal Society of Arts (1997-).
Visiting Professor Interregional Open Science Institute, State University, Yoskar Ola, (2012-)
Director International Business Policy Centre (1996-)
Director ISES Programme Moscow 2006-2009
Academic Director British Russian MBA (BRMBA) 1998- 2008)
Reader in corporate strategy (1994 -96)
Principal Lecturer in corporate strategy Kingston Business School (1987- 1994)
Visiting Professor Grand Valley State University, 1994
Course Director BA economics Kingston Polytechnic (1972-82)
Principal Lecturer economics (1972-1987)
Adjunct Professor Webster University, London (1988-1995)
Visiting Lecturer European Business School (1988-90)
Visiting fellow Imperial College, London (1985-7)
Visiting Fellow London School of Economics (1996-98)
Visiting Fellow Kings Fund College for Research into Health Service Management (1986-90)
Visiting Fellow Cranfield Business School (1990-91).
Business consulting and management
Economic and Strategic Advisor
Confederation of British Industry, (1984-86), BP Oil (1986-88). BP Chemicals 1989, Forum for the Future (1997-99); British Council (2004).
Non Executive Director/Trustee
include EIS Consultants 1988-96. Brixton Green
Trade Mission
Samara and Saratov (1999/2001). Kazan and NovoNizhnigorod 2000, Novosibirsk (2001) Consulting: clients include Confederation of British Industry, IBM, UK Civil Aviation Authority, BP Oil, BP Chemicals, GKN, Metapraxis, Nova Nordisk, Business Intelligence, Arthur Anderson, Comshare, Pilot Software, James Capel, Unichem;,Marley Rooftiles, Knowhaus, Brown and Root plc, Costain plc, Coba Group, British Aerospace, British Telecom, Dalgety, Ewbank Preece, London Weekend Television, National Economic Development Council, Kings Fund, Reckitt and Colman, Legacy International (Virginia USA), ACFES (Far Eastern Joint Stock Company, Vladivostok); other Russian Companies (various). Reports to Government on Alliance behaviour, firm strategies, partnerships in Education. Companies in the Russian Federation; include, Sberbank, Gazprom, Currently SME's Moscow Yoshkar-Ola. Currently advisor Mindshift Partners Russia &CIS;
Journalism
includes Sunday Times, London Times, BBC Today Programme, World Service, Money Programme, Surrey Radio, Grand Rapids Press and Radio, London Weekend; the Silver Lining (Video IBM).
Research and publications
Publications
include approximately 200 reviewed journal articles, business and conference papers in business and economics and related areas and consulting reports. See publications.
Research interests
include complexity science and evolutionary applications to business; global business; alliances, economic development, especially transition economies; development and simulation of complexity and games; learning; networks; semiotics. Open learning and applications of new media: management and spirituality, Sufism, Islamic Banking.
Grants
Knowhow Fund (TACL), Rothschild Foundation, Soros Foundation, Lady Thatcher Foundation, Higher Education Funding Council. UK Cabinet Office. Currently joint grant applications to EPRC with Professor Schagaev of London Metropolitan University.
Awards
Silver Order for Outstanding Strategic Achievements,09/09/ 2009; RS No.9.
Outstanding Achievement Award Kingston University, London 2008.
Prizes
Best paper Award Academy of Business Disciplines San Francisco 1998.
Avanbar Citation of Excellence 1999.
Best Paper Award for Application of Non Linear Dynamics, Economic Strategies, Russia 2004.
Referee/Editorial/Advisory/Professorial Committees
Journal of Management and Spirituality
Strategic Management Journal
Economic and Social Research Council
Association Commonwealth Universities
Complexity and Complex Systems in Industry
Economic Strategies (Moscow); Founding Committee Founding Member of Standing Conference on Management and Organizational Inquiry USA.
Tamara Journal.
Doctoral Examiner
Cardiff Metropolitan University
Surrey University
Henley Management College.
Middlesex University
Kingston University
Academy of National Economy Moscow.
External examiner
various including Essex University
Henley Management College
De Montfort University
Westminster University
University of North London.
Thesis Supervision
Masters supervision: approximately 200
Doctoral supervision: Successful completions 16; Ongoing supervision 4