Robin Matthews is professor at universities in London and Moscow; consultant with international companies; writes on business, economics; and finance: creative imagination techniques in management.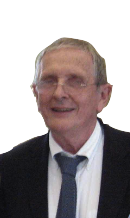 Blog of Robin DC Matthews
Recently a host of publications have appeared, devoted to re-thinking macroeconomics. What rethinking? It is necessary to re-think the current re-thinking about macroeconomics. Why?
Posted Saturday March 31 2018 18:34 | 1 comments.